Volleyball league connects youth to first responders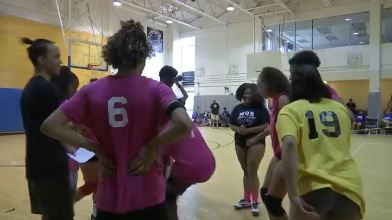 A volleyball league run by off duty members of the NYPD, FDNY, EMS, and Department of Corrections, mentors youth from the Bronx.
The league, called "Matters of Sports," held its second championship game Saturday at the Bronx River Community Center.
It started three years ago with 50 teenagers and now has nearly 200 enrolled.
The youth players say having this experience gives them a new appreciation for the city's first responders.
"People say cops are scary, there's so many bad things about them like they have a bad reputation," said Melody Pabon, one of the volleyball players.
But Melody says getting to know one of the officers gives her a new perspective.
"It's just a great experience to say, 'Wow, I'm working with a cop,'" she said.
Matter of Sports hopes to add a dodgeball league this year.
Published at Sat, 27 Jul 2019 20:10:00 +0000