Single Bronx Mother of Three Feeds Kids with Meal Services During Pandemic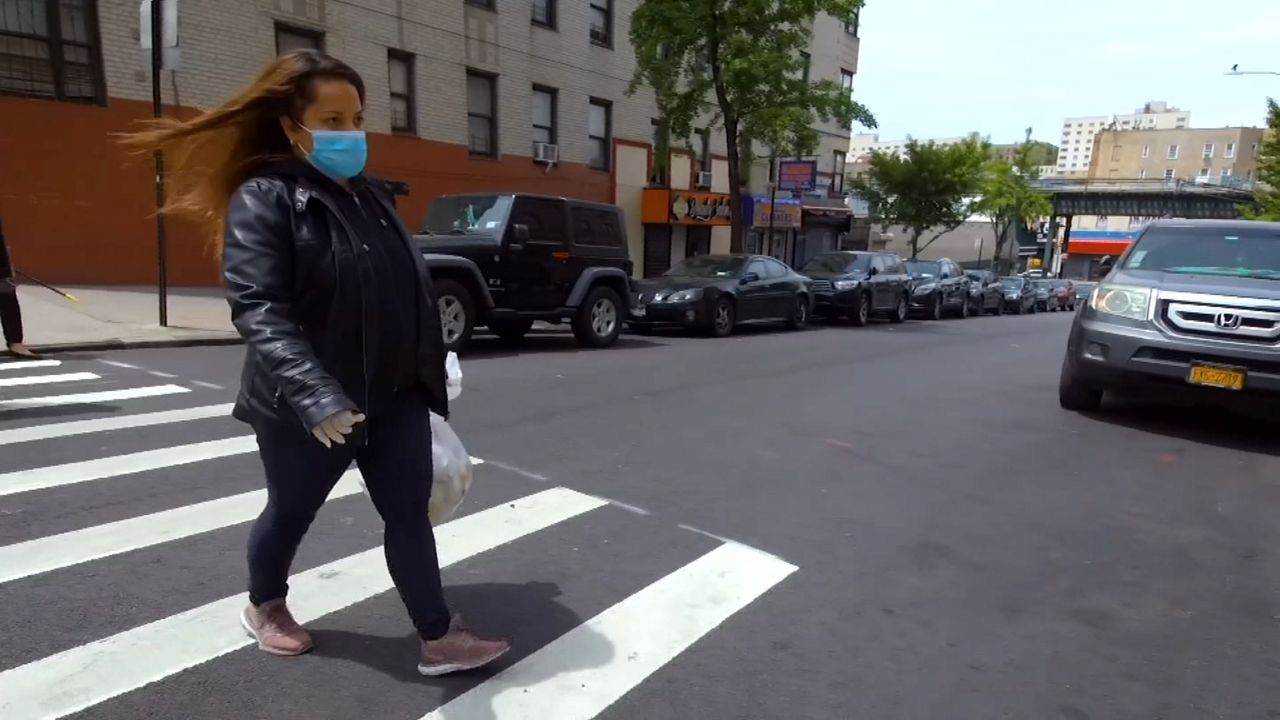 BRONX, N.Y. – Once a day, Grisel Cardona walks from her apartment to PS 294 around the corner, a Department of Education meal pickup site. She says the food she receives has been a lifesaver.
"My kids do eat the bread throughout the day for sandwiches throughout the day," said Cardona. "The cereal we keep it just to have. So I do come almost every day to get food this helps me kind of like not be too much in the kitchen because I'm tired."
Obtaining enough food for herself and her three children is always a worry for Cardona, a single mom, but it has become even more so during the pandemic. She says food prices are up, and with schools closed, the free breakfasts and lunches two of her children ate there daily are no longer available.
But food is hardly Cardona's only challenge.
Both her sons, aged two and 10, have autism; her 9-year-old daughter requires special help as well. Homeschooling them is difficult, and for a time she was terribly sick with coronavirus.
"I feel like you know with an episode of The Walking Dead when you having to walk outside just to get food and just search for it," she said. "That's the difficult part. Sometimes some pantries don't even have food to give."
Cardona, who is 30, left her job in the Men's Department at Macy's before the pandemic, to focus on her children. Each month she receives $700 in Social Security for her sons' disabilities, and about $250 in SNAP benefits, the program once known as Food Stamps.
She says it is not enough. So in addition to visiting PS 294 daily she waits on line for hours at food pantries several times a week, and enrolled for free meals from the city's food delivery service every three days.
Cardona says part of the challenge of finding food in the pandemic is finding food for a child with sensory issues that make him an especially picky eater.
"My son has specific needs…the textures of food. So he doesn't like chicken so for him I have to like purée it and stuff like that," she explained.
She recently joined a parent support group for struggling moms like herself, and is hoping to receive about $50 more in SNAP benefits under an emergency pandemic appropriation.
The money, she says, will help to ease her anxiety about where the family's next meals are coming from.
Published at Wed, 20 May 2020 09:11:00 +0000