NYPD honors fallen detective with street naming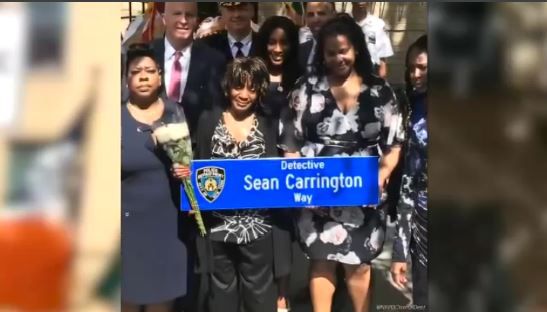 The NYPD gathered Saturday to pay tribute to one of their own.
Andrews Avenue was named after Detective Sean Carrington, who was killed 21 years ago when a drug buy-and-bust operation went wrong inside a building on Andrews Avenue near 176th Street.
NYPD officials say they will never forget Carrington's commitment and sacrifice for the city.
"So now every man, woman, child that walks on this block in safety and security can look up at the sign over there and see Sean's name and know that's the reason. That's the reason they can walk through this neighborhood safe," said Terence Monahan, Chief of Department for the NYPD.
Detective Carrington was 28 years old at the time of his death.
Published at Sat, 08 Jun 2019 18:51:00 +0000