Man Charged in Shooting Death of Bronx Deli Worker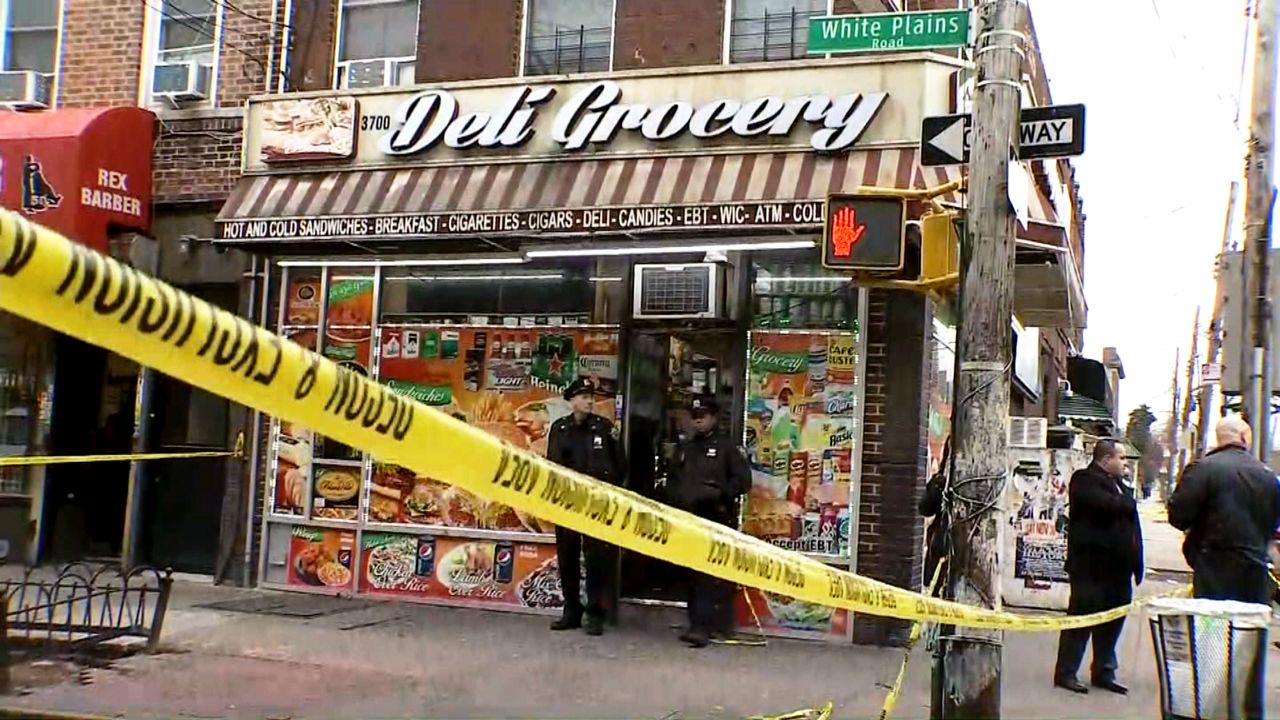 BRONX, N.Y. – A man from the Bronx is charged with murder after the deadly shooting of a deli worker on Tuesday.
Police arrested 28-year-old Adrien Topping and another woman, in connection with the shooting at White Plains Road and 216th Street in Williamsbridge.
Officers say the woman got into an argument with the victim, Mohammed Qutaish.
Topping then allegedly shot Qutaish before running off.
"I don't understand why people are so bad. Why they have to kill people? Why? What's wrong with the world?" said one customer.
"It's just sad to just take his life for nothing, for nothing," said another customer.
"It was a pleasure to walk into the store to see his face, like 'Hey,' you know so it's sad that that happened to him," noted a third customer.
NY1 is told the 20-year-old victim only recently moved to the U.S. from Yemen.
His death comes less than a week after another deli worker in the borough was fatally shot.
Police say 34-year-old Yahya Almuntser was shot on Valentine's Day inside a store on Brook Avenue in Mott Haven.
The person wanted for questioning was seen on video wearing a mask covering his face and walking with a cane.
The Yemeni American Merchant's Association is offering a $10,000 reward for information leading to an arrest.
Anyone with information on that case should contact the Crime Stoppers hotline at 1-800-577-8477, or text CRIMES and then enter TIP577, or visit www.nypdcrimestoppers.com.
Published at Wed, 19 Feb 2020 08:22:00 +0000